Meet the Shires TSA SLE team:

Richard Bidwell
Assessment, ITT
I am the current subject lead for Maths and have also led English in recent years. In my teaching career I have had experience across two key stages teaching Years 1, 5 and 6. As Assistant Head of the school I have been involved in developing moderation and assessment opportunities within the school to ensure all staff are clear on the expectations of how it will be used.  I believe it is important to have rigorous moderation processes within school that ensure all staff make accurate judgements and feel supported. I have mentored a number of students through different routes into teaching and these students have all successfully gained teaching positions in local schools.
Assistand Head at Coughton Primary School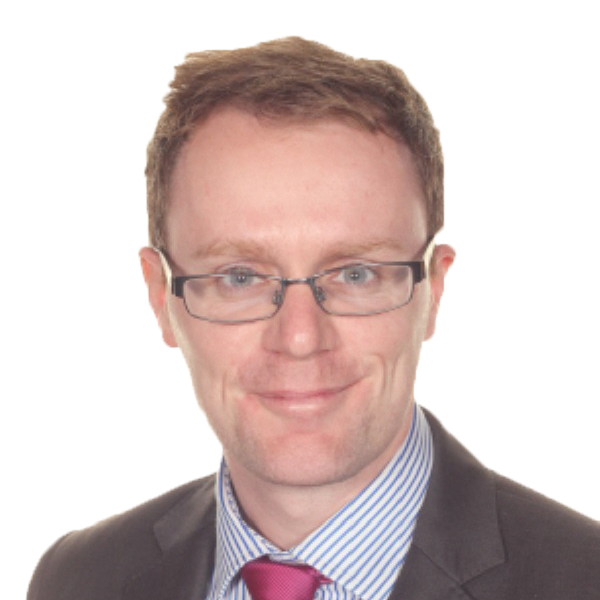 Luke Bolton
Leadership of curriculum, Geography, History and Religious Education
I am currently Curriculum Leader for Humanities which includes Citizenship, Geography, Government & Politics, History, MFL & SPHERE (PSHE).  I was previously Head of History. I recently completed the NPQSL programme with a project focused on improving the quality of teaching across the school through a more effective process of observations, target setting and coaching.  My specialist areas are leadership of Humanities subjects, developing pedagogy and coaching.  I have delivered CPD on a broad range of topics from individual school to national level.
Curriculum Leader Humanities at Stratford upon Avon School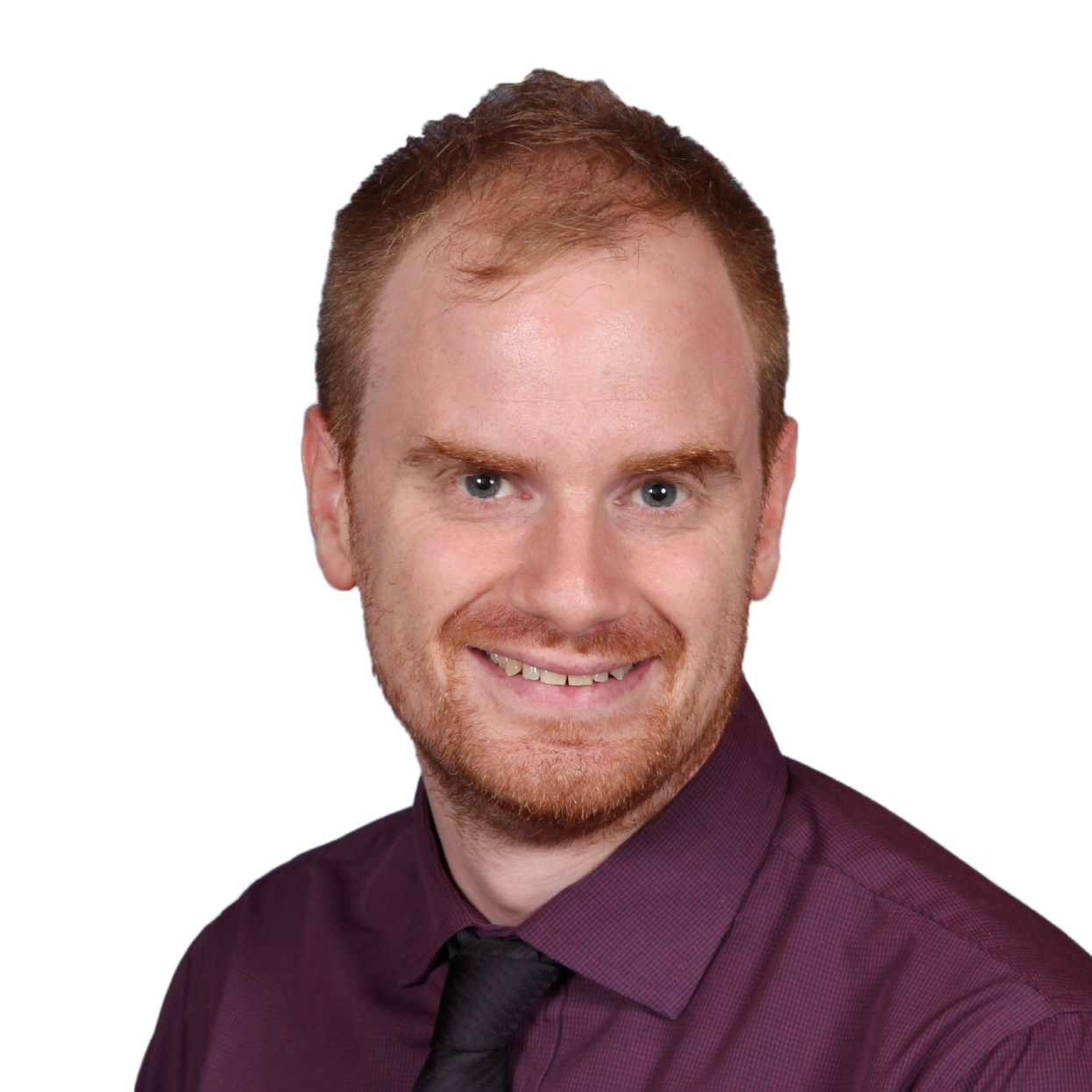 Nick Cooke
Leadership of curriculum, English
I am currently Head of English and a member of the Extended Leadership Team at Alcester Academy. I have 9 years of secondary teaching experience and have been a subject leader for 5 years. My areas of specialism are English intervention, progress of pupils, and monitoring, evaluation and review of English provision across the academy. I have been involved in developing a Progress 8 tracking board to be used when meeting with SLT and Head of Maths to impact on pupil outcomes.
Head of English Department, Extended Leadership Team at Alcester Academy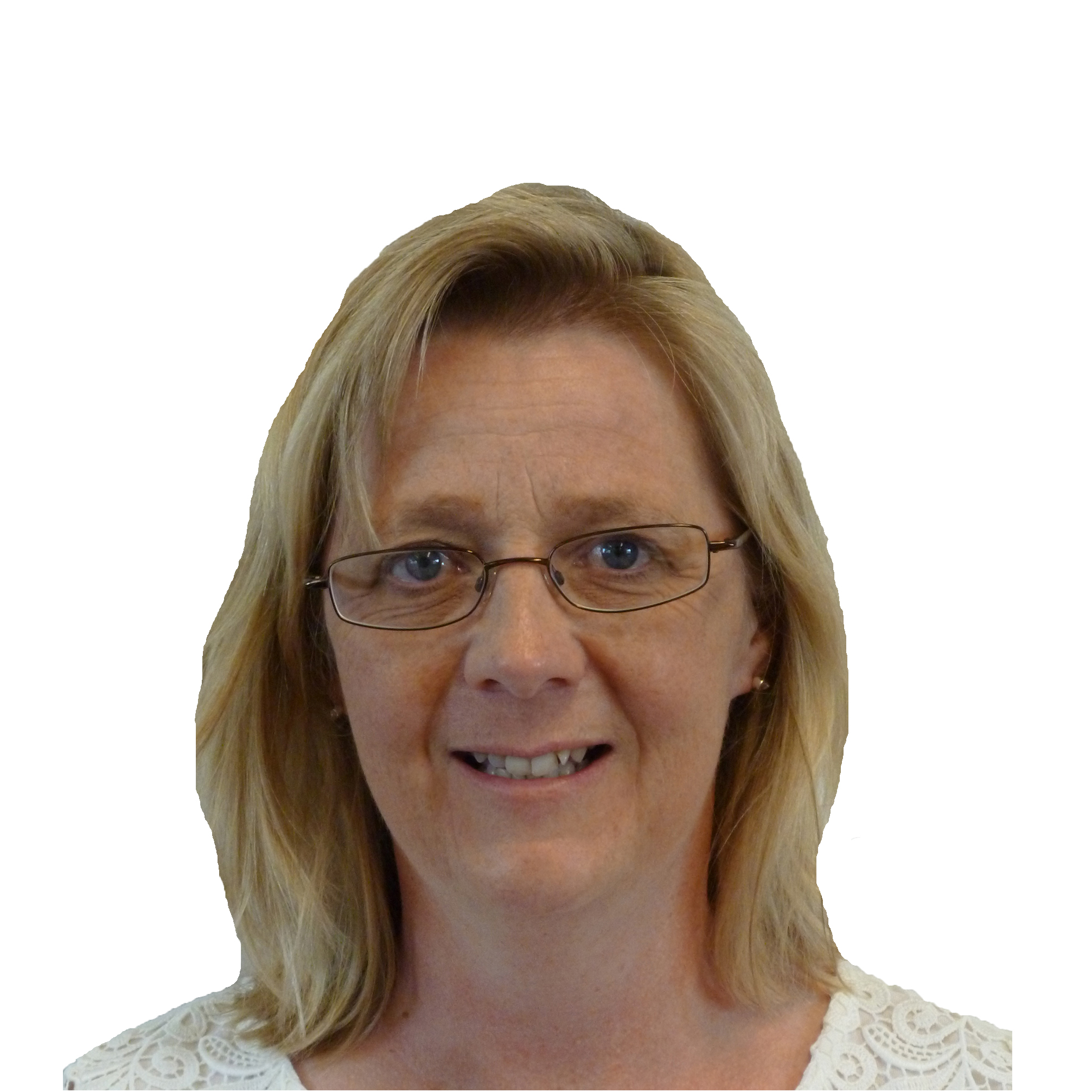 Zarana Haines
Science, Leadership of Curriculum
Over the past 12 years, I have supported trainee teachers, NQTs, RQTs and led a constantly evolving science department. I strive to motivate and structure a team so that pupils achieve outstanding results at GCSE. It is important that pupils enjoy Science and thrive in a happy, supportive environment. I have focused on developing classroom expertise across the three disciplines. I've identified roles to develop capacity and capability both at Studley and at other schools.
Head of Science, Studley High School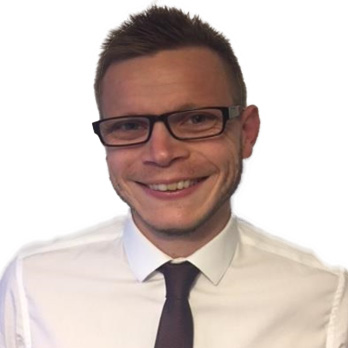 Nick Harwood
Maths
I am currently Year 6 teacher and Maths leader at St Nicholas C of E Primary in Alcester. I have 6 years of teaching experience in Warwickshire schools, 5 of which I have been Maths leader. My passion and enthusiasm for the subject led me to complete the MaST (Primary Maths Specialist Teacher) Programme with the University of Northampton. With a focus on progression towards Maths Mastery, we are currently participating in an NCETM teacher research group to help develop Mastery teaching further. I have delivered a range of CPD on topics ranging from the use of manipulatives to incorporating reasoning and problem solving.
Maths Subject Lead, St. Nicholas C.E. Primary School, Alcester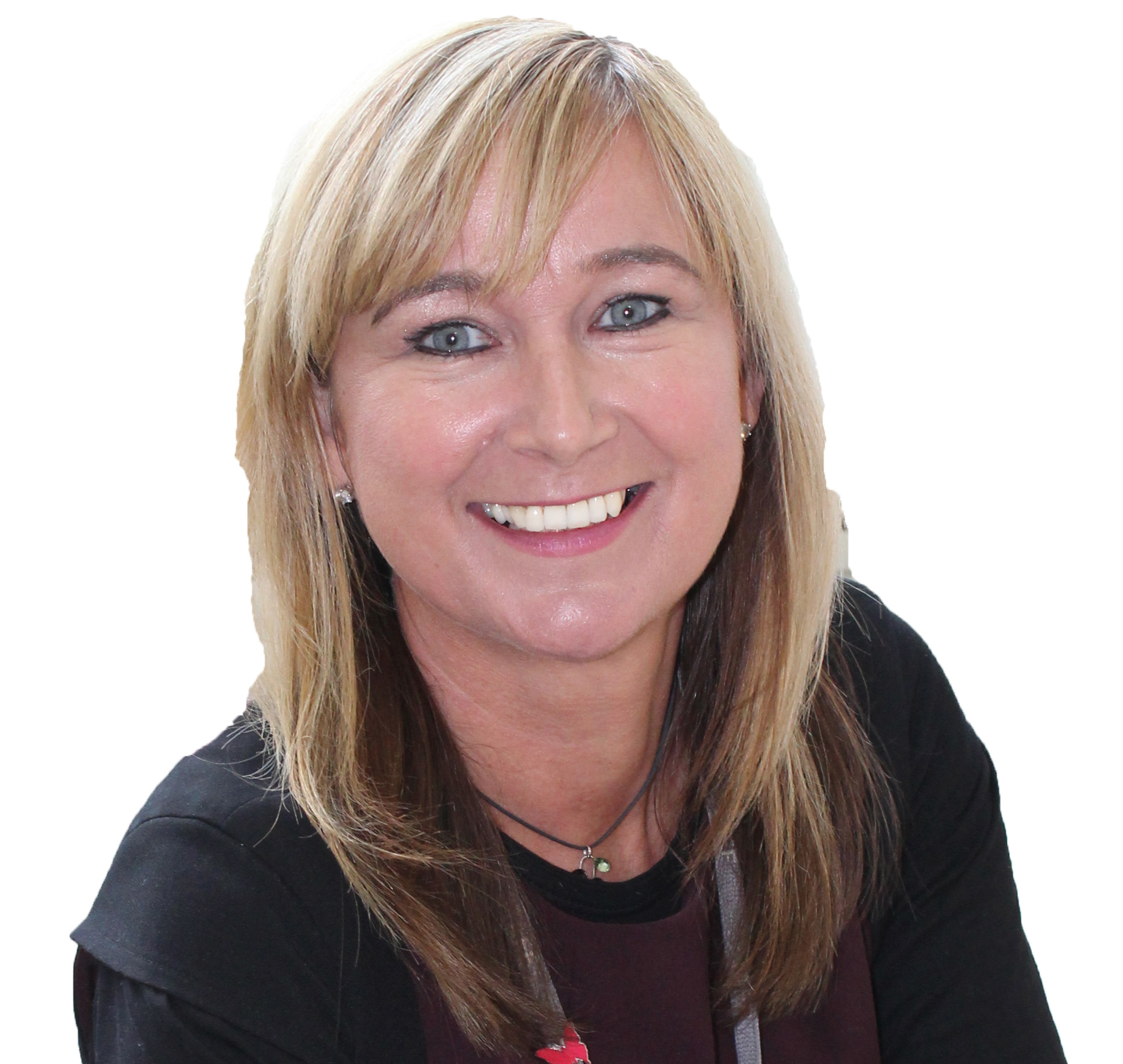 Marie Hatfield
Assessment, leadership of CPD, Maths, ITT and NQT development
With over 13 years of teaching experience, my teaching career has taken me from NQT to my current role as Curriculum Leader for Mathematics which I have held for five years. I have a considerable amount of experience in leading a maths department and I have consistently supported the delivery of excellent outcomes for the professional development of others. My five years' experience leading Maths departments, which are both within and beyond our alliance, has equipped me with the skills needed to improve the outcomes of Maths departments as the lead Maths practitioner.
I fully support sharing best practice; embedding new ideas and working towards improved outcomes by taking a practical and innovative approach to improvement within the teaching of Maths.
Curriculum Leader for Maths at Studley High School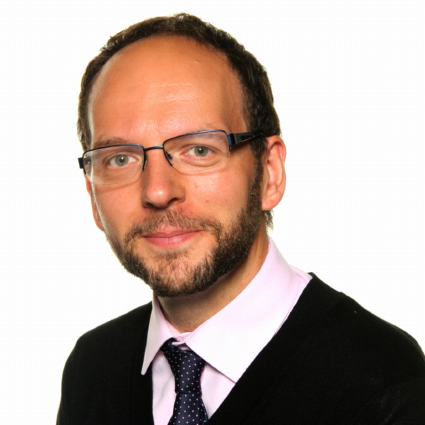 Adam Hodgkinson
Leadership of CPD
I started in education by training to teach at University of Bath, before completing 2 years teaching at Fullbrook School in Surrey. I then moved to Stratford upon Avon School in 2009 as a teacher of Physics. I have since held posts as KS3 co-ordinator and Learning and Teaching lead within science, my current role as whole school lead for Learning and Teaching.
I completed a Masters in Education with a twin focus on developing constructivist learning methods within Physics and leading whole school change and development. I am espoused to the ideals of disrupted leadership to empower people to be a part of whole school issues.
Assistant Head, Stratford upon Avon School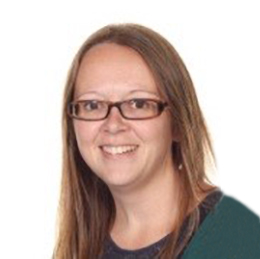 Vicky Larner
Science
I am presently Head of Science at Stratford Upon Avon School. I have 10 years of teaching experience having previously completed a Ph.D in Plant Genetics. In the classroom I specialise in enthusing students about the wonder and beauty of Biology and develop very strong relationships with classes based around very high standards and never giving up on any students. As a leader of team Science, my strength is in building a cohesive culture and fostering an environment whereby staff are supportive of each other. Members of the department are encouraged to continually reflect on and develop their teaching practice and leadership skills. The team ethos I espouse and lead others to is centred around ensuring all learners get the best deal and improve their life chances.
Curriculum Leader of Science at Stratford upon Avon School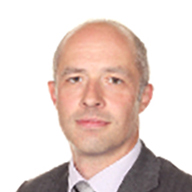 Kevin Lister
Assessment, leadership of curriculum, Maths
Before teaching I spent 10 years at Jaguar Land-Rover as an engineer and project manager, and became accredited as a Chartered Engineer whilst studying part time for an MBA. I decided to re-train as a teacher and have never regretted it.
As a teacher of Maths I spent one year at Chenderit School, Oxfordshire and then moved to Stratford upon Avon school as Curriculum Leader for Maths, a post that I held for 3 years. I have been in my current role as Assistant Headteacher for almost 3 years, where I am responsible for student progress and data, oversee years 9-11 and line manage half of the curriculum teams.
I am keen to develop the use of data as a force for good in the classroom and to ensure that policies and procedures are developed such that the best thing to do is also the easiest thing to do. I believe strongly in leadership and empowerment at all levels, with decisions always taken with the child in mind.
Assistant Headteacher at Stratford upon Avon School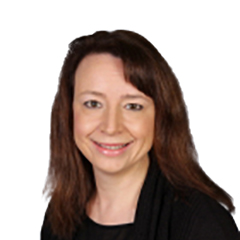 Laura Laszcz
Assessment, leadership of CPD, leadership of curriculum, Geography, History, Religious Education, ITT and NQT development
I read Ancient History and Archaeology at the University of Manchester, before completing my initial teacher training at Leeds. I am a teacher of history but am also passionate about teaching RE (which I was given an opportunity to teach early on in my career and have continued to do so ever since).  I lead the faculty of Social Sciences and work with new entrants to teaching and I have worked in schools in West Yorkshire, Warwickshire and Worcestershire. I also ensure that Henley-in-Arden's own approach to teaching and learning is outward facing.
Assistant Headteacher, Teaching & Learning and ITT at Henley in Arden School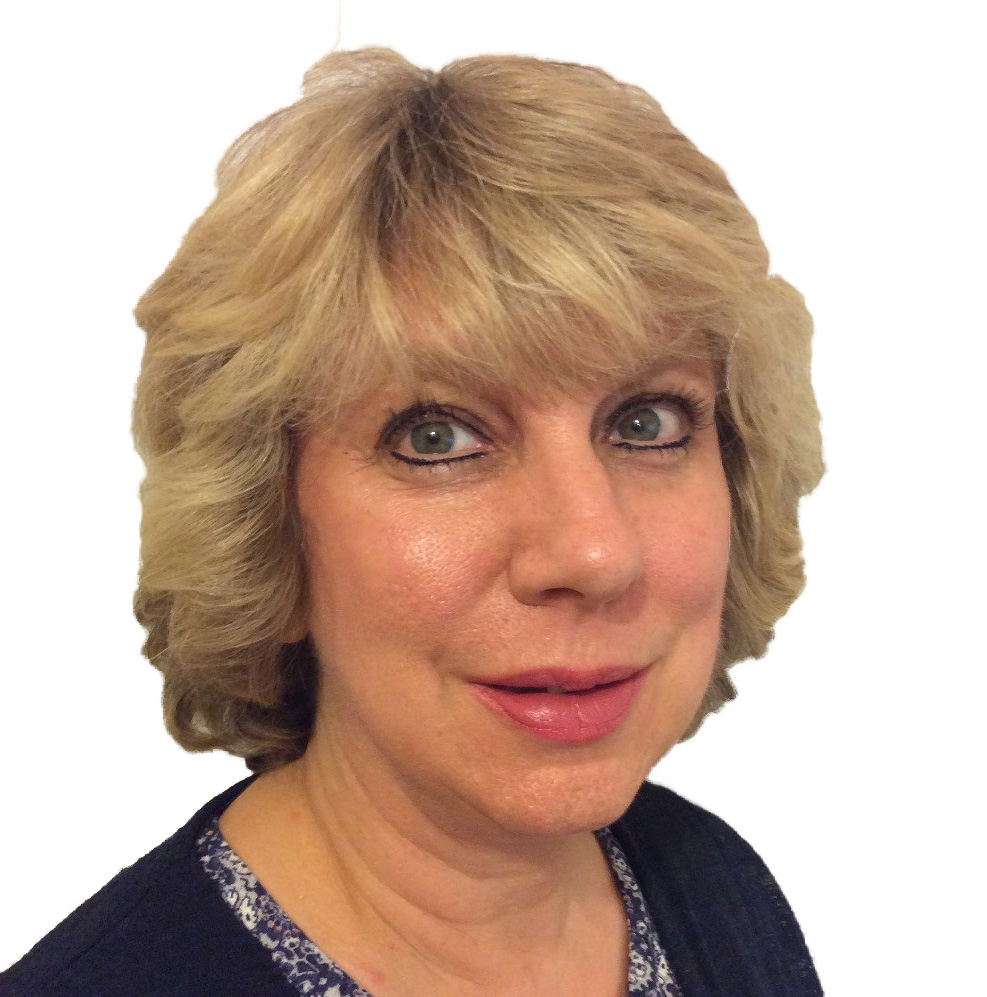 Sally Long
English, Maths, Science, NQT
I have progressed from NQT to my current position of English Subject Lead and KS1 Phase Leader at St. Nicholas C.E. Primary School over the past 11 years. I have previously been Assessment Lead, Maths Lead, Science Lead and have also successfully mentored many NQTs.
I am passionate about providing children with the best possible learning opportunities and strongly believe that a collaborative and supportive approach is essential to improving and raising standards with colleagues. Liaising with teachers from other schools or educational experts is both motivating and engaging. I enjoy meeting and working with new colleagues in order to identify, plan for, implement and assess methods of learning and teaching that mean we can deliver high quality, engaging learning experiences in our classrooms that contribute to whole school improvement.
KS1 Phase Leader, English Subject Lead, St. Nicholas C.E. Primary School, Alcester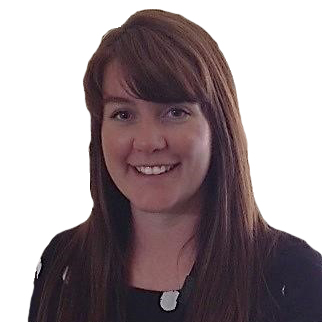 Laura Marshall
SEND, Inclusion
For the past 10 years, I have worked at St. Nicholas School teaching in Key stage 1 and Key stage 2. I have been SENDCo for 6 years. Quality, inclusive support for SEND and vulnerable children is my passion. The role of SENDCo has changed considerably over time and for the last two years I have been part of the Senior Leadership Team, acting as Inclusion Lead, in a non-class based role. This has included supporting colleagues at other local schools who are new to the role of SENDCo. I am motivated by successfully supporting others and enjoy the journey of building confidence within their role, developing practice and therefore the capacity within their setting.
Inclusion Lead, SEND, St Nicholas C.E Primary, Alcester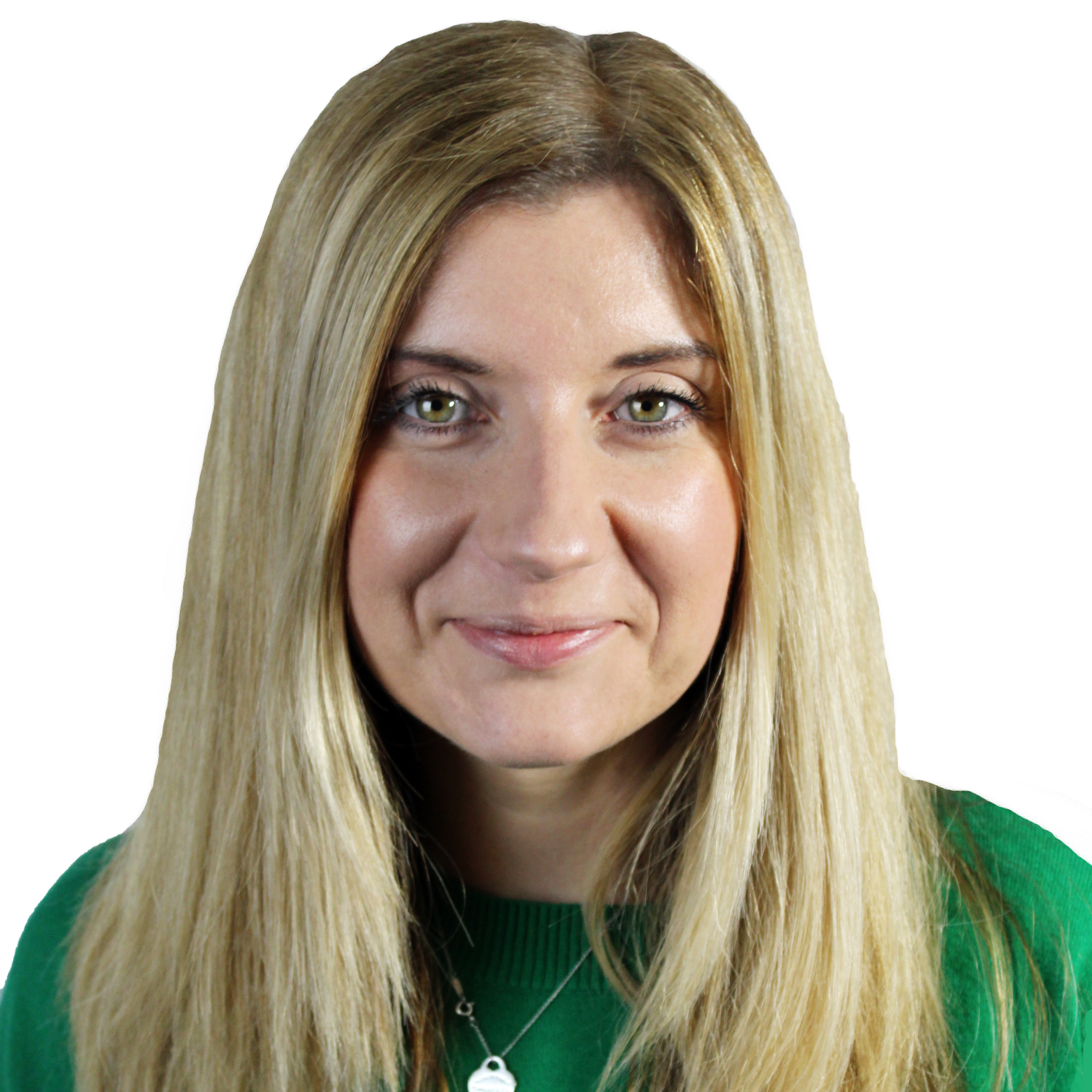 Rachel McGhie
English
My previous role was as the Head of Faculty for English, Languages and the Arts at Henley in Arden school. I have over 11 years of secondary teaching experience and over 9 years experience of subject leadership. I am currently responsible for Teaching and Learning which allows me to support colleagues at different stages in their careers in a range of subject areas thus broadening my experience in classroom practice. My areas of specialism involve English curriculum planning, monitoring the progress of pupils and supporting colleagues to develop their classroom practice. I love being in the classroom and enjoy reading about and implementing new strategies to keep my own approach fresh and engaging for learners.
Assistant Headteacher, Studley High School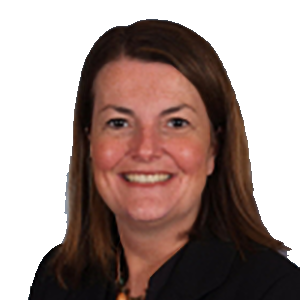 Sarah Mellors
Leadership of CPD, SEN
I am currently a Headteacher with over twenty years teaching experience and leadership knowledge in the areas of teaching and learning, professional development, appraisal and performance management, transition and student welfare. I am a qualified SENCo (National SENCo Award) and have been responsible for helping to support the development and profile of this area within school over recent years.
Headteacher and SENco at Alcester Academy

Paul Mellows
English
For twelve years, I have been an ambitious classroom teacher, teaching across both key stages. For the past six years, I have taught in upper Key Stage 2 with a mixed Year 5 and Year 6 class, and prior to this I taught for several years in a large Birmingham school. My subject specialism is English, particularly in Key Stage 2, and I have led this area of the curriculum for five years. For the past three years, I have enhanced my leadership role by becoming an STA accredited local authority moderator for end of Key Stage 2 English writing. Co-leading the local consortium has allowed me to work closely with other like-minded subject leaders and Year 6 teachers. It has also significantly enriched my own teaching practice. I continue to make strides forward in my career and I am currently working towards the NPQSL.
Phase Lead, English Lead, KS2 English Moderator, Mappleborough Green Primary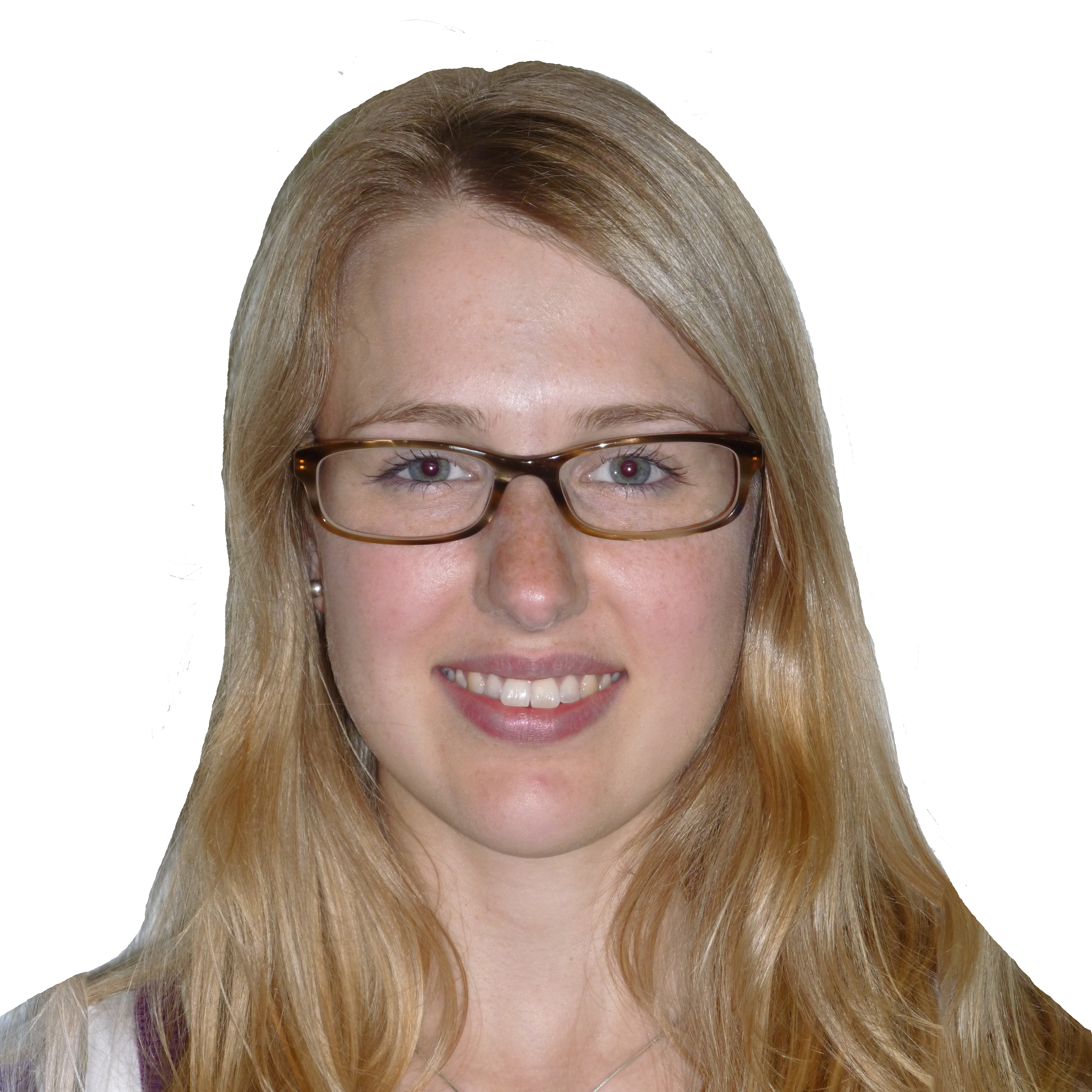 Vicky Morgan
MFL
I am currently Curriculum Area Leader for MFL at Studley High School, overseeing provision in French, German and Spanish. After completing the NPQML with a focus on achieving outstanding pupil outcomes at KS4. I have been responsible for developing a successful curriculum model for Years 7-11 which continues to raise attainment with the introduction of 9-1 GCSEs. I am committed to raising the profile of MFL across the school and providing students with the tools and opportunities through quality teaching and learning, effective intervention and extra-curricular experiences to reach their potential and beyond. I am passionate about cultivating an atmosphere of trust and encouragement, which leads to strong, positive relationships with students and colleagues alike. During my career, I have had the privilege of working with a range of colleagues, from mentoring trainee teachers and newly qualified teachers, through to transition work with feeder primaries and supporting local secondary schools.
Curriculum Area Leader, MFL - Studley High School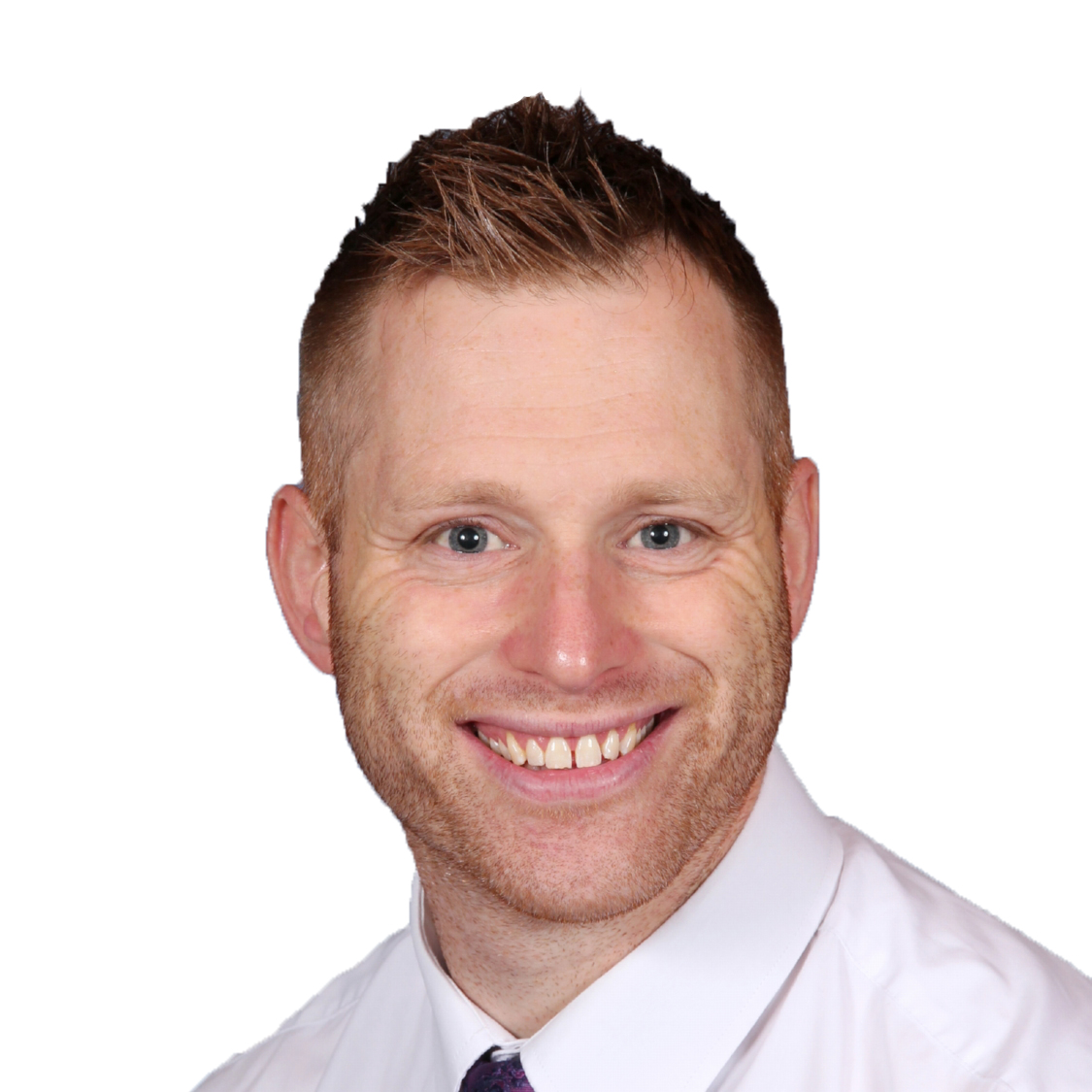 Chris Seager
Maths
I previously headed up the Maths teams at Alcester Academy in Warwickshire and Trinity High School in Redditch. Trinity was named 'Most Improved School in England' in 2013 - a journey from National Challenge. Alcester Academy also saw massive gains in results too - going from an Ofsted 'Requires Improvement' judgement to the TES 'Maths Team of the Year' in 2016.  The 2019 results yielded a P8 score of 1.04 in Maths.
Lead Practitioner Maths, North Bromsgrove High School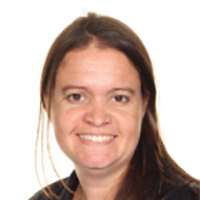 Carolyn Stacey
Geography
I am presently Curriculum Leader for Geography and have led two different departments offering Geography up to A-level. With over 11 years secondary teaching experience, my areas of specialism are: curriculum planning in Geography, developing Geographical Skills throughout the key stages and marking and feedback. I have also led a cross-curricular teaching and learning group focusing on A-level teaching, and I am experienced in developing fieldwork opportunities.
Curriculum leader Geography at Stratford upon Avon School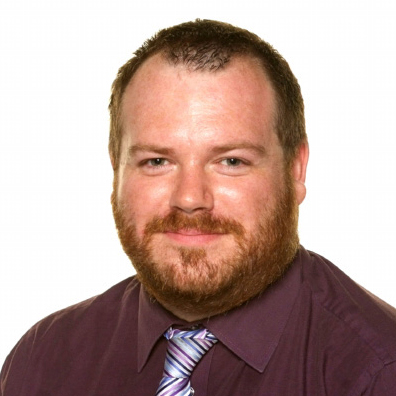 Paul Stacey
Science (Physics), Behaviour and Discipline
I have been Head of College for 3 years and involved in pastoral leadership for 6 years.  I have been integral in leading programmes of inclusion, behaviour management and mentoring, particularly in regard to helping disadvantaged students.  I am passionate about creating a culture in which young people feel safe and encouraged to develop academically and personally.  I have also been a Head of Physics for 3 years and run engineering and STEM activities for a range of students in different schools.
College leader at Stratford upon Avon School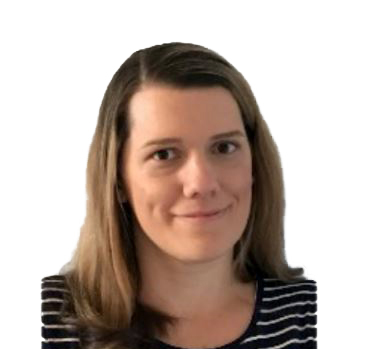 Fiona Templeton
Primary, Assessment and Data
I am an experienced school leader who has developed a wide range of school development experience across the primary sector. Having joined Welford-on-Avon Primary School as Assistant Headteacher in 2013, I have been Deputy Headteacher for the past three years, working on a range of school development projects. Prior to working at Welford, I worked at a school that was in Special Measures in London and saw first hand, the need for rapid school improvement. I have also worked abroad in an International School setting. My particular area of interest is assessment and data and linking this to high quality teaching and learning. I also have a broad range of experience mentoring students, NQTs and those returning to work and have been involved in the School Direct initial teacher training programme with the Gateway Alliance for a number of years. It is my firm belief that everything that we do as school leaders must have an impact on the lived experience of the children in school.
Deputy Head, Welford-on-Avon Primary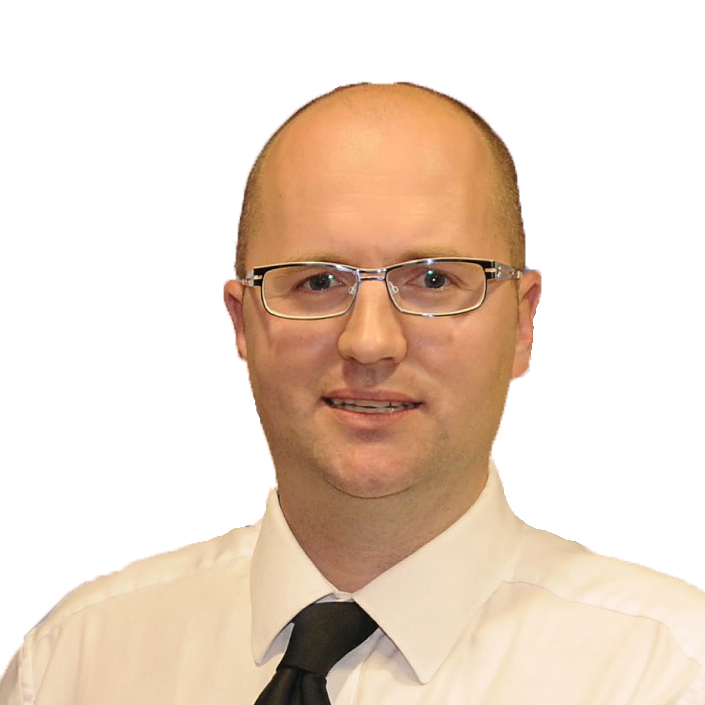 Paul Turrell
Physical Education, Behaviour and Discipline, Attendance
I am presently a College Leader responsible for the pastoral support of nearly 200 students in Fortune College at Stratford upon Avon School. I have been teaching for nearly 15 years in secondary schools both in Warwickshire and inner city Birmingham. My areas of specialism include student welfare, attendance, punctuality and student progress. I also have substantial curriculum experience in PE and alternative curriculum provision and was awarded the title of PE Teacher of the year for Coventry, Solihull and Warwickshire in 2012.
College leader at Stratford upon Avon School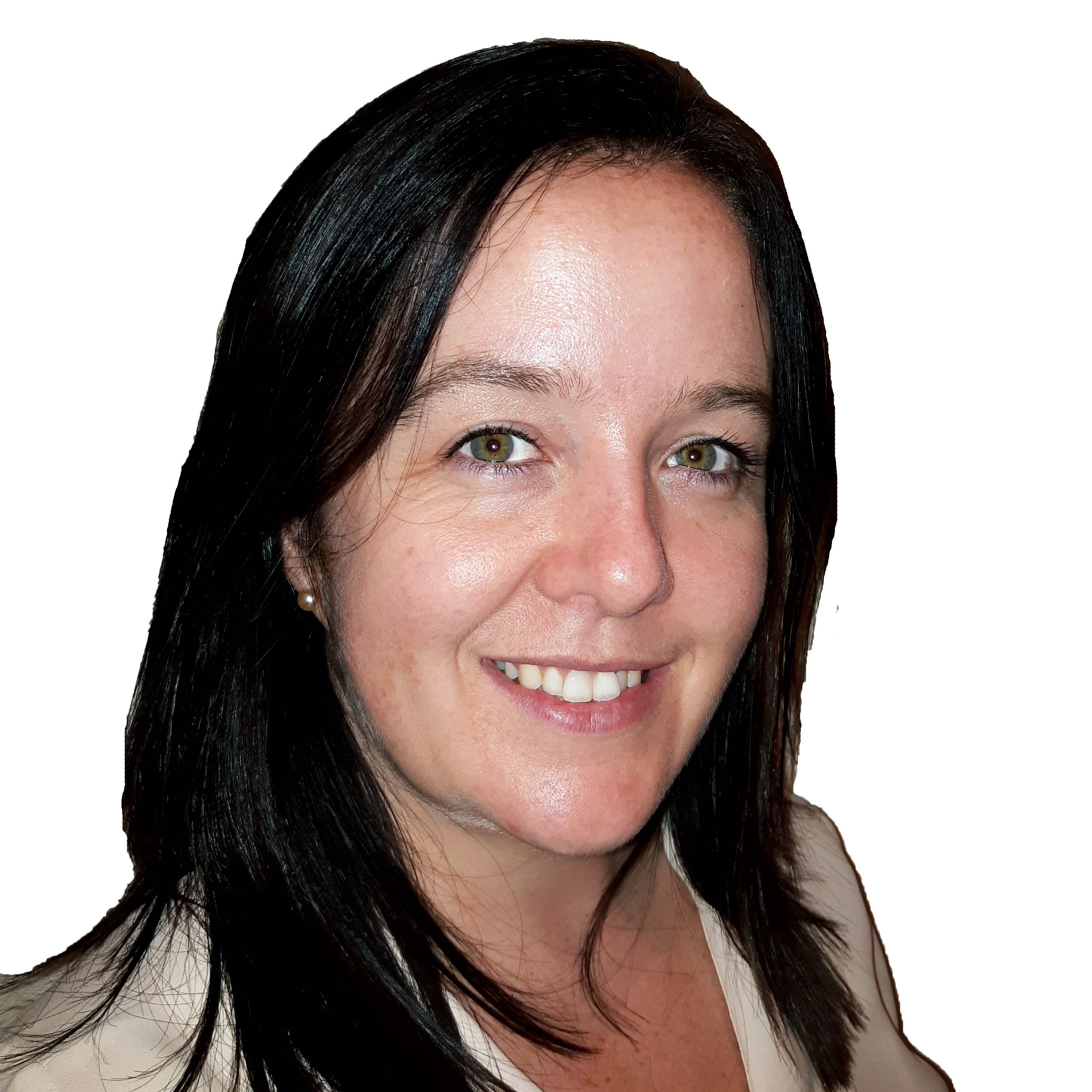 Laura Wakefield
Maths, ITT
Before coming to Studley High, I was Head of Maths at a large secondary school in Sandwell. I have been teaching for 8 years, and enjoy all elements of teaching secondary school students, especially supporting them as they build in confidence towards their GCSE exams, which was the focus of my MSc in Maths Education. I have developed working partnerships with Maths leads at our main feeder schools, focusing on in-depth analysis of the SATs performance, and how this can best inform practice in secondary school. I recently presented this work at a national Maths teacher conference. Alongside teaching, I am currently completing NPQSL, focusing on academic and pastoral support for KS3 Pupil Premium students. Throughout my career, I have also been very fortunate to mentor many trainee teachers and deliver initial teacher training. I enjoy watching them develop in self-belief, experiencing all the highs and lows of our tough, but very rewarding profession.
Lead Practitioner Maths, Studley High School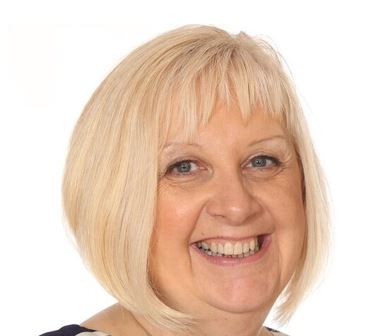 Helen Woodhouse
Leadership of English, ITT and NQT development.
I have over thirty years of teaching experience. I am deputy headteacher and phase leader for key stage 2. I have a wealth of experience of teaching in upper key stage 2 and end of key stage assessment. My work has involved planning and leadership of curriculum development, particularly in the provision of cross-curricular English. I have recently led Lesson Study in my own school in order to enhance teaching and learning. I am keen to secure positive outcomes for all pupils and very interested in primary to secondary transition. I am able to support ITT and newly qualified teachers to become successful and effective practitioners.
Deputy Head, St Mary's RC Primary, Studley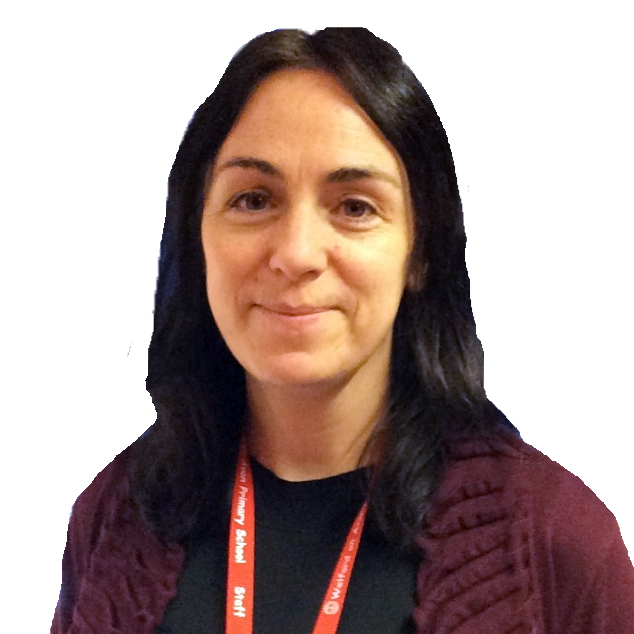 Lucy Wretham
English
I am currently Assistant Head at Welford on Avon Primary School, Warwickshire and lead English across the school. I have more than 20 years of experience teaching across both Key Stage 1 and 2 and have supported both primary and secondary colleagues in the development of a rich learning curriculum. I am passionate about engaging pupils to be life-long learners and equipping them with the skills and desire to ask questions, wonder, look for solutions and strive to be the best they can be. In order to achieve this, I believe that motivating and enabling colleagues to have high expectations, deliver quality learning experiences and focus on improvement will provide children with the right first steps in their education.
Assistant Headteacher, Welford on Avon Primary School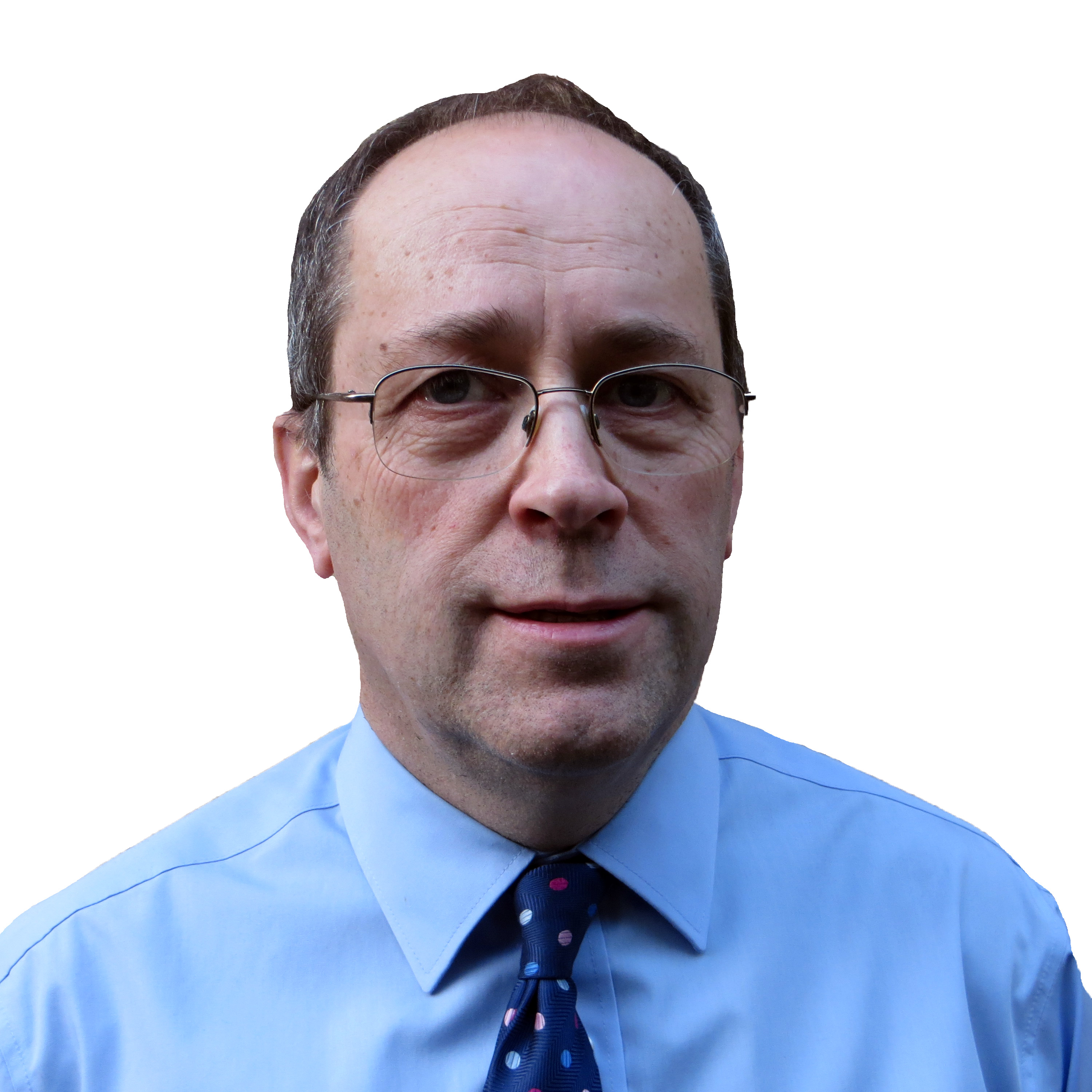 David Wright
Design Technology
As an experienced Head of Department I value creating and working in a positive learning environment. I have taught and developed courses at KS3, GCSE, A Level and the International Baccalaureate Diploma to high standards in terms of final grades and residual scores. Keeping pace with change by constantly challenging colleagues and sharing of ideas has enabled a successful team approach across the subjects of Food, Textiles and Design Technology thus providing a continuous professional development framework.
I enjoy finding the balance between leadership and management where colleagues feel supported and valued leading to a sense of achievement and increasing confidence. The key to this is to build sound working relationships based on trust and respect for each other with a common desire to make the most of the opportunities available for both colleagues and students within our care.
Liaison Officer for the West Midlands, Arkwright Scholarships