Shires MAT formed in September 2020 and currently consists of 3 schools. Feckenham C of E Primary School is a small rural primary school with approximately 100 pupils and will see its first year 5 cohort start in September 2021. Studley High School is an oversubscribed 11-16 secondary school in Warwickshire with 800 pupils on roll. Webheath Academy Primary is an oversubscribed 2 form entry Primary School in Redditch with 420 pupils.
Shires MAT aims to support our community in providing high quality education for all pupils and clarity of routes through a mixed two tier and three tier system locally.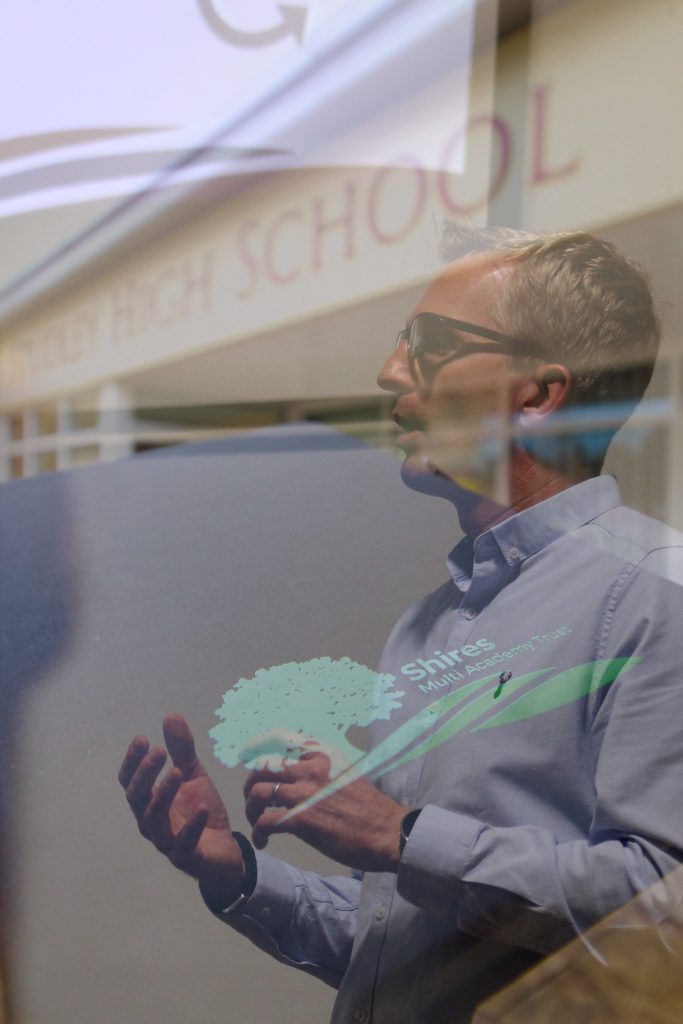 Our MAT is based on the principle that collaboration between schools offers benefits to all within the Trust. We do not currently operate a top slice model but we work with a dedicated central team to ensure we have the capacity to provide a high quality provision and grow further whilst also maintaining excellent value for money. Schools pay a contribution from GAG funding to ensure a central offer based on need within the Trust and reflecting the size of the trust. This allows us to maintain an ambitious approach, combined with an affordable and supportive offer for schools, as we establish wider provision and develop the MAT Central offer further as we grow.
Trust central offer
In the first 2 years of operation we have developed a core offer for our schools. This includes:
1. The CEO/Principal provides strategic development of the Trust working closely with stakeholders and partners (Trustees/Governors, local authorities, Teaching School Hubs, the Regional Schools Commissioner/DFE and the Trust Leadership Team) to maintain a high quality provision whilst also promoting growth and stability within the MAT. The Trust leadership team (CEO and Headteachers) meet regularly and there is a clear focus on school development and improving outcomes and experiences for all of our pupils. The CEO is also an NLE and actively involved in supporting schools regionally.
2. Clear curriculum links between schools. Some staff work across sites to help provide specialist teaching for pupils and pupils have regular opportunities to experience different school settings (for example, through KS2 pupils experiencing learning in secondary school practical subjects).
3. A finance team consisting of a chief financial officer, finance manager and a finance assistant. The finance team prepares monthly management accounts, supports in preparing budgets and coordinates payments and transactions. This allows the teams working within schools to focus on best value, wider school provision and ensuring the day to day operations are a priority. This also includes contract management and securing best value through trust procurement where appropriate.
4. Leadership Development across the Trust with our bespoke programs introducing leadership development at various levels, supported by the national suite of NPQs for more experienced staff. Trust wide INSET also supports the development of pedagogy and collaboration between schools.
5. Dedicated Trust HR provision with a HR manager employed within the Trust working alongside Browne Jacobson as our external HR provider. A suite of Trust policies support favourable terms and conditions for all staff.
6. Trust provision for each school with legal advice, HR advice and access to support on a vast array of school issues.
7. Health and Safety audits and oversight through our Trust contract with an external provider. This includes staff training packages linked to compliance and health and safety trust wide.
8. Trust wide CPD offered through an online delivery platform. CPD includes compliance, teacher, support staff and governor development.
9. A staff wellbeing offer with a dedicated website and interactive support. This includes counselling for all employees and their dependents and wider benefits which we are adding to regularly.
10. A Trust wide approach to Apprenticeships and effective use of the apprenticeship Levy to support schools in developing key staff.
11. School improvement support with termly visits and reports at both primary and secondary level.
12. The Shires MAT leadership group offers wider support to schools supporting delivery of whole school priorities and the provision of further leadership capacity where needed. This is at both Deputy and Headteacher level.
13. Trust wide marketing and communications support from a dedicated staff member, including social media streams and visual enhancements/displays across schools.
14. Strategic overview of all IT within the MAT provided by Concero and supported by a dedicated network manager.